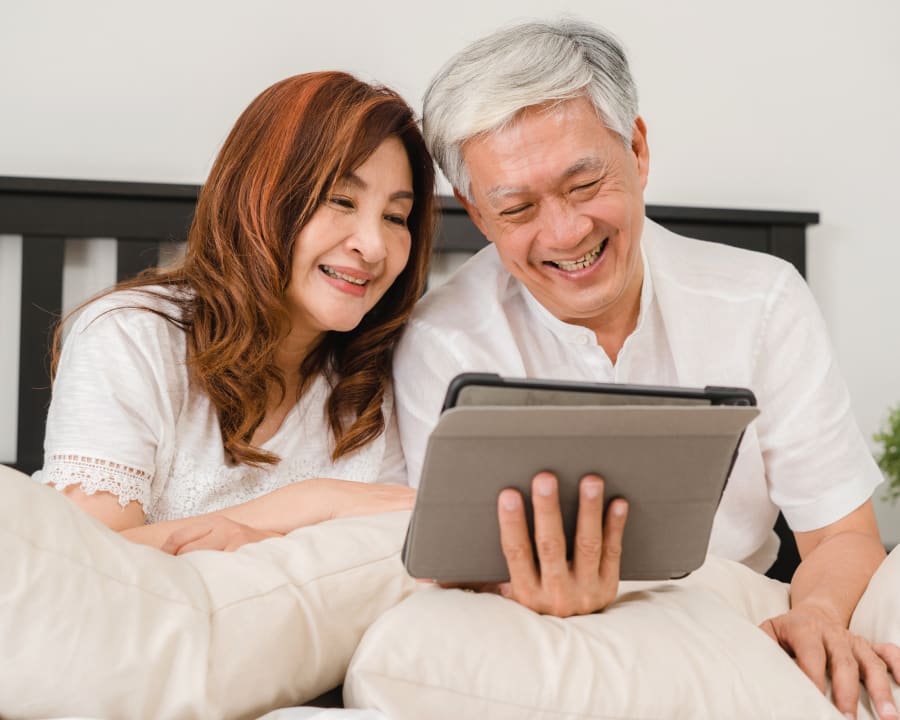 Restore Your Smile
Missing teeth can cause you to feel self-conscious about your smile. You may also experience serious dental complications and extra wear on your remaining teeth. 
You may wonder, what can be done to help repair your smile? For some patients, dental implants may be the answer.
For the dental implant procedure, our dentist will use a small titanium screw as a foundation to replace one or multiple missing teeth using one of our restorative dental options, such as crowns or bridges. 
Dental implants can do more than change the appearance of your smile. They can also help to prevent surrounding teeth from shifting, resolve existing bite issues or jaw joint pain, and help restore facial tissues and appearance.
At Allegra Dental, one of our primary goals is to preserve and protect our patients' smiles for years to come and dental implants can help us achieve this.
The Impact Of Missing Teeth
If you have a missing tooth then you have an empty space between the surrounding teeth. This gap can create alignment issues and even lead to facial collapse, which is why restoration using dental implants is recommended.
The Dental Implant Procedure
Our team uses dental implants to place crowns, bridges, and dentures or replace them if they are damaged.
The specific steps of the procedure will vary depending on whether the abutment needs to be replaced with a permanent, custom-made one. Impressions will be taken during the initial appointment, then sent to a lab.
Once the healing is complete, patients return to our office to complete the procedure. The implant will be surgically placed into the jaw bone. When implanted, the screw functions as a natural tooth root.
Finally, your dentist will attach a "cap" tooth replacement, such as a dental crown, bridge or denture, to the implant to create the look and function of a natural tooth. 
Dental Implant FAQs
Read the answers to our most frequently asked questions about dental implants at Allegra Dental. 
New Patients Always Welcome
Looking for a dentist in Nepean? We're happily accepting new patients at our dental clinic! Contact us to get started today.